We have been working with world's most prestigious and demanding brands such as Under Armour, Adidas, Fruit of the looms, Russell Athletic, Augusta And Rawlings. Our apparel manufacturing facilities are known and respected for their quality and excellent customer service. Mukha Industries has world-class printing, embroidery, washing and garment dyeing facilities. Our designers and technicians work with our customers design and development teams to assist them in developing products in the shortest possible time and at the most efficient cost while meeting their quality and styling needs. Besides working on product design and structure, this team also conducts process engineering to improve output and reduce costs.
---
CUTTING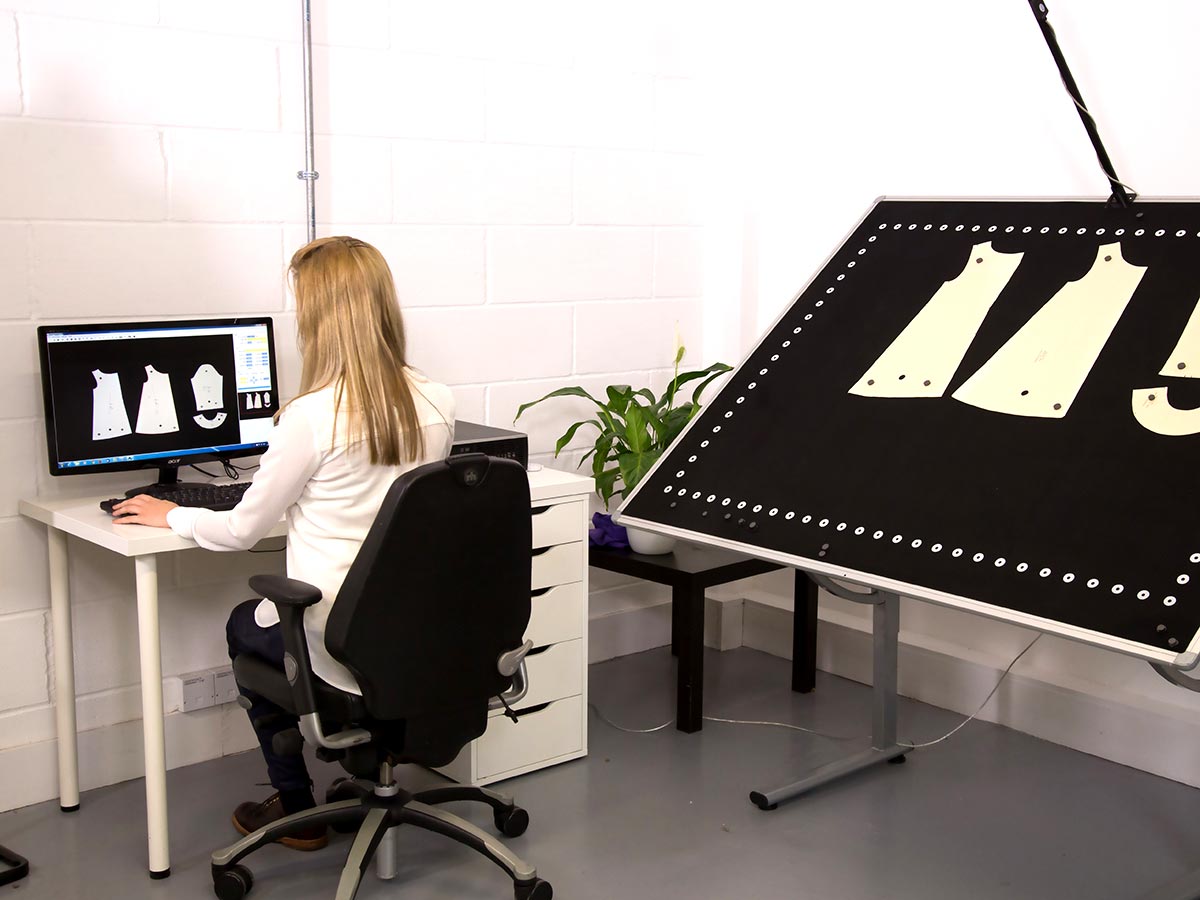 Cutting department is equipped with the CAD / CAM system for pattern designing and grading. Its auto lay marking and plotting is state of the art technology which help us to reduce fabric wastages and enhance the fabric usability. In order to ensure the constant supply of cut panels, our manual laying and cutting production runs parallel to meet the needs of stitching Inductions.
---
PRINTING
Phenomenal and esthetic tints are put on different kind of fabric in Printing department where we have the facility of Screen Printing, flocking and heat transferring. Well equipped design studio assist in production upto 26,000 garments per day. Printing department is equipped with state of the art automatic printing machines which runs through the different color scheme to ensure the desired look and quality.
---
STITCHING
We have a vast range of stitching units fully equipped with state of the art machines automatic, semi automatic, and manual. This gives us flexibility and speed to produce many types of garments simultaneously. We have the experienced and technical team in production and quality which ensure the tailoring art of stitching. That is an important factor of our growth and customer's satisfaction. We have the unique quality control and quality assurance system, which ensures the quality and customer's standards at the start of the production, in the sewing lines and end of lines.Then the garment is supposed to be checked at final stage before packing.